Juniper & Sugar Kelp Kombucha
"A refreshing, fermented blend of salt and sweet."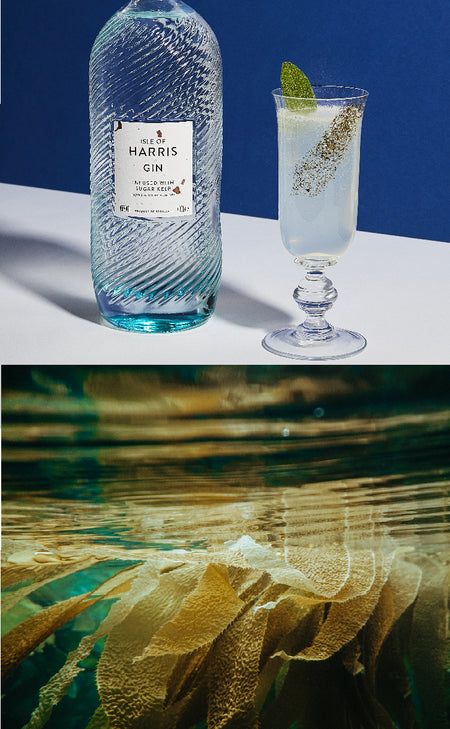 Ingredients to Make 10
5g Green Tea Leaves
5g Black Leaves
200g Granulated Sugar
100ml Starter Liquid
10g Fresh Juniper Berries
10g Sugar Kelp
1 Medium Scoby
Methodology
Pour 1.8 litres of boiled water into a saucepan and add the tea and sugar.
Stir to dissolve the sugar and leave for seven minutes to infuse.
Remove from heat and leave to cool.
Pour the liquid into a three litre container, adding in the scoby and starter liquid at the same time.
Pour in the juniper and sugar kelp. Cover the jar with muslin cloth.
Leave the liquid to ferment for two weeks at room temperature.
After two weeks, strain into bottles and keep chilled.
For the final serve, pour 50ml of Isle of Harris Gin into your glass and top with chilled and carbonated kombucha (you can carbonate with a soda stream). Garnish with a sage leaf.
Use within three weeks.
Notes
Bursting with elemental flavours, this revolutionary take on the fermented tea Kombucha is unique to Isle of Harris Gin.
The drink elevates the saline character of the gin.