The Harris Cèilidh
CELEBRATING FRIENDSHIP AND CONNECTION
WELCOME TO THE HARRIS CÈILIDH!
Great spirits, great company, great music.
A long-held Outer Hebridean tradition, the word Cèilidh simple means "a visit" in our native Scottish Gaelic language.
This isn't about kilts and Highland dancing, in fact the real heart of the cèilidh lies in a much more relaxed and informal gathering of family and friends anywhere you call home.
The Harris Cèilidh celebrates the simple pleasures in life, and the essential ingredients are easy: good company, good music, and of course, good drink!
Pour some Isle of Harris Gin, add some toe-tapping tunes, share delicious dishes, and swap stories and songs in the same way the people of the Outer Hebrides have done for centuries...
THE HARRIS CÈILIDH BOTTLE
Share our island spirit IN A SPECIAL WAY
With the help of ceramicist Rupert Blamire, we've created a very special object to embody the spirit of The Harris Cèilidh.
Each one is glazed in the beautiful colours of our island's sea and sky, with wonderfully tactile patterning.
At a half-standard 350ml in size, the Harris Cèilidh Bottle is ideal to present and pour, helping to better enjoy an evening among old friends and family.
These special bottles are highly limited but we release batches online as they become available. Keep checking our shop for more...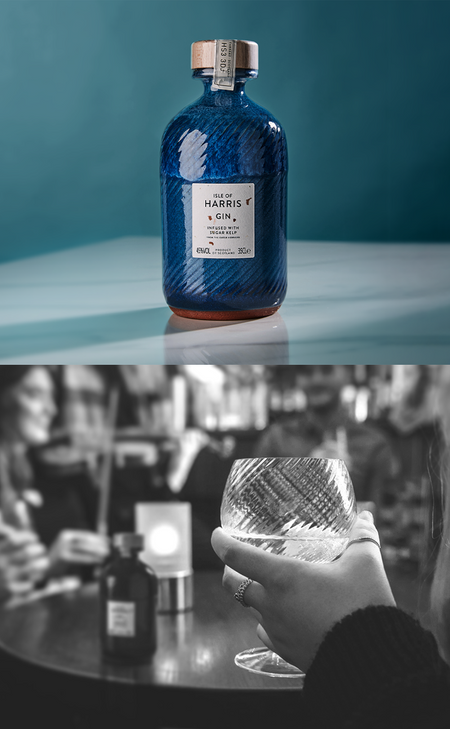 CREATE YOUR OWN CEILIDH
A simple guide to having a ceilidh
If you've never held your own cèilidh then here are 7 simple steps to get you started...
|
C . E . I . L . I . D . H.
Comfortable surroundings: Find a convivial space to gather on or offline.
Engaging company: Invite your favourite friends and family.
Interesting stories: Have some tall tales ready to tell.
Love and friendship: Enjoy time well spent in good company.
Island music: Grab an instrument, stream some toe-tapping tunes, or simply sing along.
Dance if the mood takes you: If the night gets lively, get on your feet!
Harris Gin to share: Keep your glass full and the island spirit flowing...
|
DOWNLOAD YOUR FREE DIGITAL HARRIS CÈILIDH BOOK FOR STORIES, COCKTAILS, RECIPES AND MORE!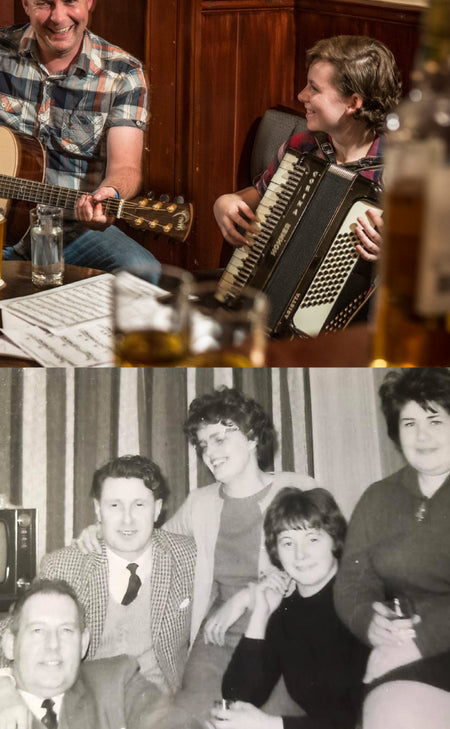 LET THE MUSIC FLOW
STREAM THE BEST OF TRAD TUNES
We've curated some island music to help your gatherings go with a swing.
It's a real mix of old Outer Hebridean toe-tappers and less traditional feet-stompers to enjoy while you share your Isle of Harris Gin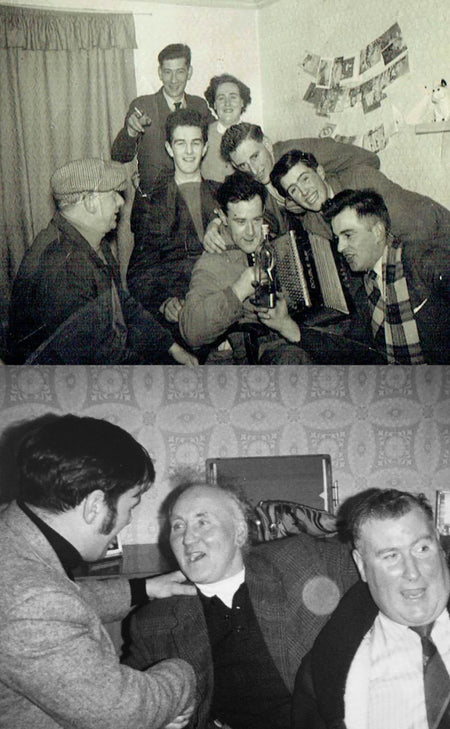 SUBSCRIBE TO OUR STORY
STAY CONNECTED to the isle of Harris
Each week we bring you the latest news from our community, great photography and film about our work, as well as sharing updates on our beautiful Outer Hebridean spirits, all direct to your inbox from here in Harris.
JOIN THE HARRIS COMMUNITY