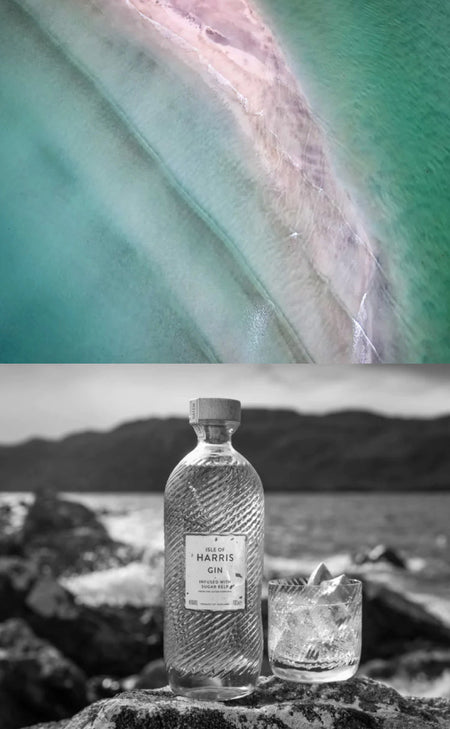 Isle of Harris Gin
OUTER HEBRIDEAN MARITIME SPIRIT
DISCOVER ISLE OF HARRIS GIN
A TRUE ISLAND SPIRIT
Our local distillers create this first gin offering from our island distillery in a small copper gin still ("The Dotach") which sits alongside her larger whisky-making sisters in the distillery's bright Spirit Hall.
Our key local ingredient is Sugar Kelp seaweed, gathered sustainably by hand from local sea-lochs, as our key botanical to express our island's unique maritime nature.
Sugar Kelp works in harmony with seven other careful chosen botanicals: Juniper, coriander seeds, cubebs, cassia bark, angelica root, bitter orange peel, and liquorice root.
We bottle Isle of Harris Gin by hand here at the distillery too, before applying the labels and closing each one with a natural cork and wood stopper.
Finally, we apply a paper seal bearing our distillery's geographical coordinates to every single bottle by hand, your guarantee of a truly Outer Hebridean gin, made in the Isle of Harris and nowhere else.
MADE IN HARRIS
LOCAL GIN FROM OUR PEOPLE
Every step of the Isle of Harris Gin journey is placed in the care of skilled local hands.
Our young local distillers perfect their craft, setting to work each day creating the Isle of Harris Gin we know and love in small batches and with traditional technique.
In this way, the success of our distillery's first release is directly connected to the creation of sustainable island employment as more jobs are made to help us meet demand and, in turn, support the islands' often fragile economy.
By keeping every aspect of our business local, Isle of Harris Gin is generating work and vital full-time jobs within our community, allowing us to realise the distillery's ambitions to help our island survive and thrive.
ONLY THE FINEST HEART
NO HEADS OR TAILS
We spare no effort or expense in making Isle of Harris Gin the best it can be.
During the distillation process we do something quite unusual to create a gin which is exceptionally smooth and luxurious to taste.
The heads are the first part of the crystal clear liquid which will flow from the still, high in strength but poorer in flavour.
Then comes the heart, the very best of the distilling run and the part we strive to capture.
Finally, the weaker tails emerge, also less desirable in terms of taste, as the distilling process comes to a close.
It is an expensive decision for us to make but it means we only ever bottle the purest heart, ensuring every drop of Isle of Harris Gin we share with the world holds only the very best of our distilling craft.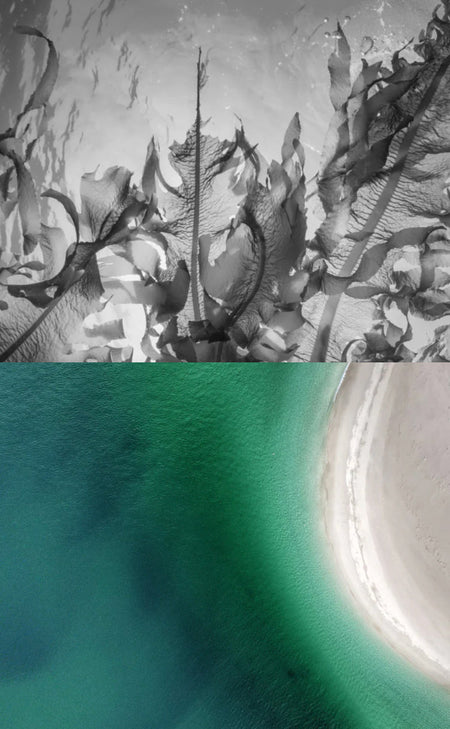 SUBSCRIBE TO OUR STORY
STAY CONNECTED to the isle of Harris
Each week we bring you the latest news from our community, great photography and film about our work, as well as sharing updates on our beautiful Outer Hebridean spirits, all direct to your inbox from here in Harris.
JOIN THE HARRIS COMMUNITY