Gooseberry & Pomegranate Rickey
by Spritz
"The perfect cocktail to enjoy with friends."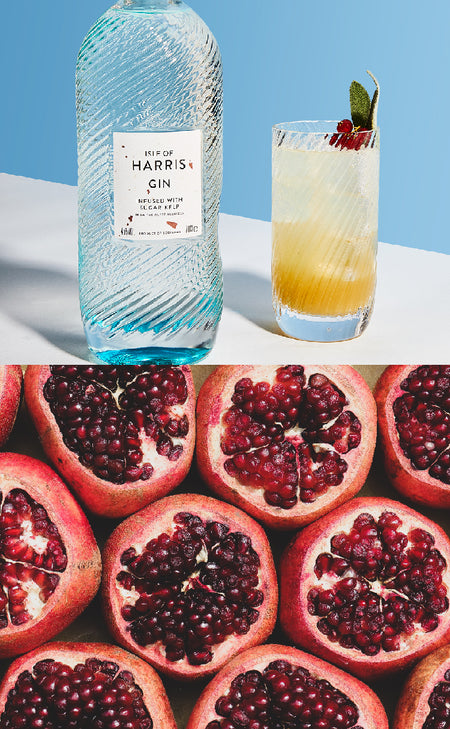 To Make Pomegranate and Gooseberry Syrup
Ingredients
250g Gooseberries
100g Pomegranate Seeds
350ml Water
250g Granulated White Sugar
Methodology
De-stalk the gooseberries.
Bring the seeds, gooseberries and water to the boil.
Strain into a Pyrex glass.
Stir in the sugar until dissolved.
Bottle and store chilled.
To Make the Cocktail
Ingredients
25ml Isle of Harris Gin
50ml Gooseberry and Pomegranate Syrup
20ml Lemon Juice
100ml Soda Water
Garnish
Pomegranate Seeds and a Sprig of Mint
Methodology
Pour all the ingredients (excluding the soda) into an Isle of Harris highball glass and add cubed ice.
Pour in soda and briefly stir the liquid.
Garnish with a mint sprig and pomegranate seeds.
Notes
The perfect sharing cocktail to make up for friends.
Gooseberry and pomegranate are our berries of choice but seasonal and locally sourced berries can personalise the serve.