The Highball Serve Gift Set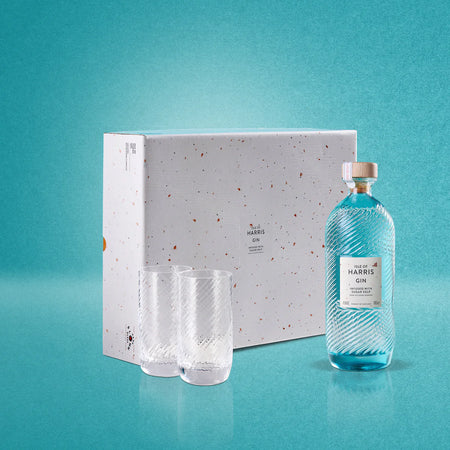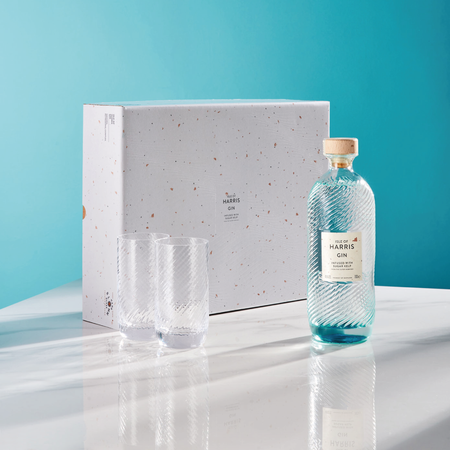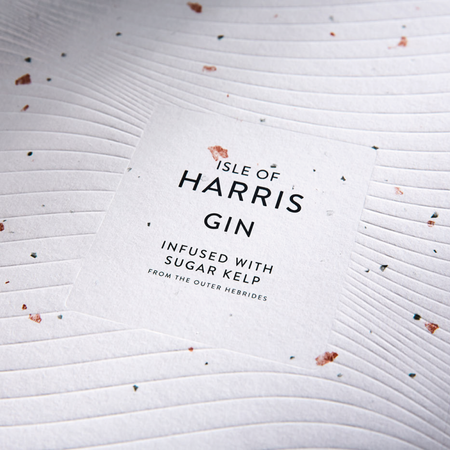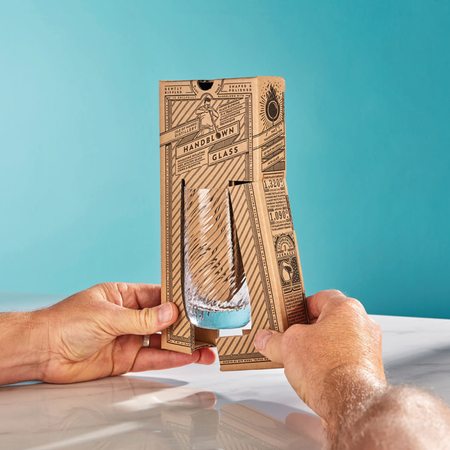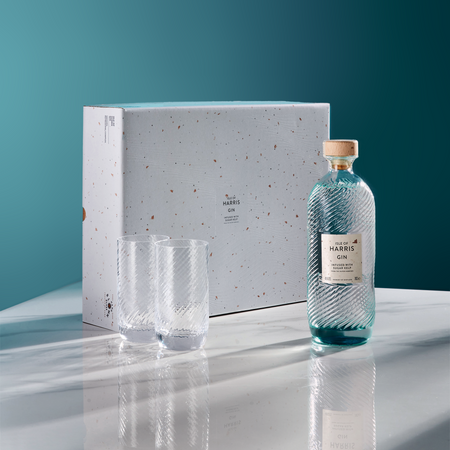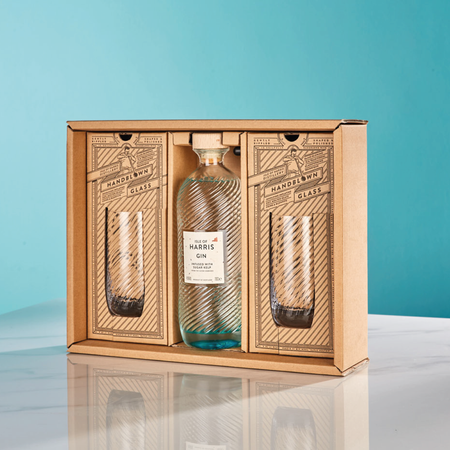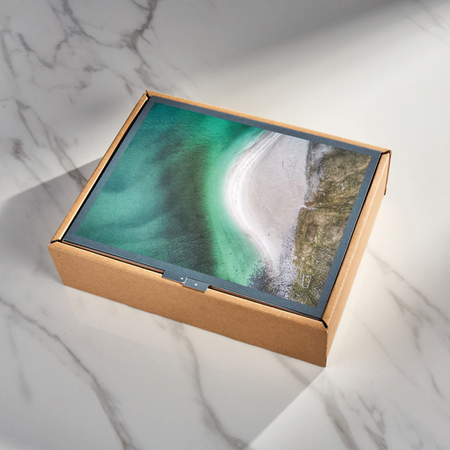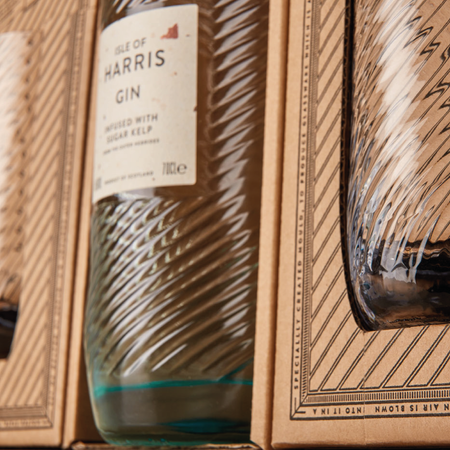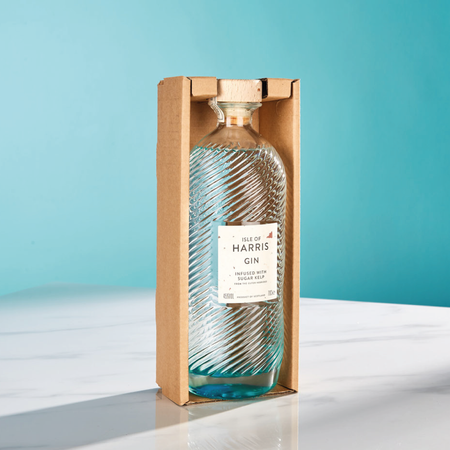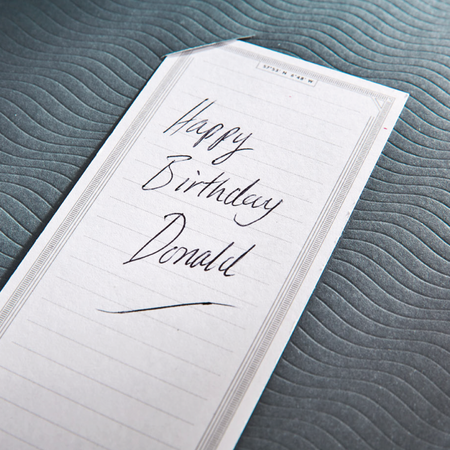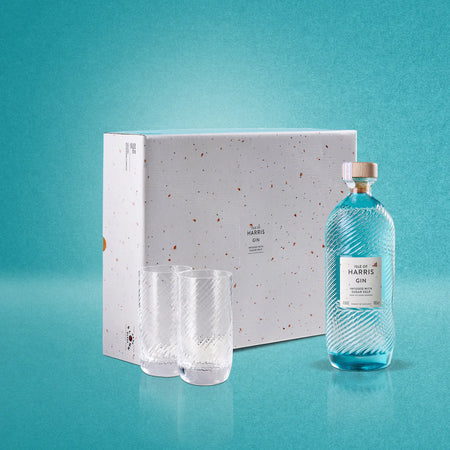 The Highball Serve Gift Set
FREE SHIPPING 
Only available through this online store,  you can also add a dedicated gift card handwritten by us with your personal message.
A multi-layered unboxing experience begins with the natural lines of the debossed lid, made from natural card stock and flecked with copper and Sugar Kelp flakes.
Beneath it lies stunning high resolution of photography of our island shores taken by local man Iain Angus Macleod.
This layer then lifts to reveal information on our distillery story and gin botanicals.
Delving deeper, our range of special Harris Serves is presented to help you create some of our favourite simple cocktails.
Finally, we reach the iconic Isle of Harris Gin bottle, and matching glassware, securely held in custom-made fitments which cleverly hinge to open.
|
Contains:
1 x Isle of Harris Gin bottle (70cl / 45% ABV)
2 x Highball Serve glasses.
Hi-res photographic print.
Botanical information.
Cocktail recipes and tasting notes.
A handwritten gift card.
|
Glass Dimensions: Width: 85mm, Height: 85mm, Capacity: 300ml
|
♻️ Every element of the gift set is fully recyclable and uses sustainable materials throughout. In combination with a low-waste production process, this is our greenest gift range yet.
THE HEARACH INFO

Every bottle is presented in bespoke packaging.

The box is debossed throughout including a Gneiss rock pattern taken from stone near our water source on the front panel.

Photographs of people from Harris feature on the reverse panel. There are four combinations and panels are allocated to bottles at random.

The inner panels contain a poem/song in Scottish Gaelic called 'Eilean Na Hearadh' (Isle of Harris)

A small booklet is enclosed containing the story of our whisky.

To reduce waste of materials, a bottle coaster is also included, made from excess materials created during the production process.

All packaging is 100% recyclable including the biodegradable tamperproof seal.

Bottle designed by Stranger Stranger.

Presentation packaging designed by Graham Walker, APS Group.

Photography by Laurence Winram.

Our products can only be shipped within the UK*

PLEASE NOTE: Due to the release of The Hearach Single Malt "First Release" all orders may take up to three weeks to be delivered due to high volume and demand. We thank you for your understanding and patience.

*Unfortunately we do not currently ship to Isle of Man, Channel Islands, or BFPO addresses.

Returns
We do hope that you are happy with your purchase. However, should you feel it necessary to return an item because it is faulty or different to those ordered, we aim to make the return process as simple as possible.

We must be notified of damaged or faulty goods within 2 days of delivery. We will refund you using the method of payment used to make the purchase.

Goods must be returned unopened, sealed and in the original packaging. Isle of Harris Distillery Ltd will refund accepted returns within 30 days of you notifying us about the return.

The postage of the return is the responsibility of the purchaser.
Liability for loss or damage during transit of goods being returned is the responsibility of the purchaser.