"A lunar inspired clarified milk punch."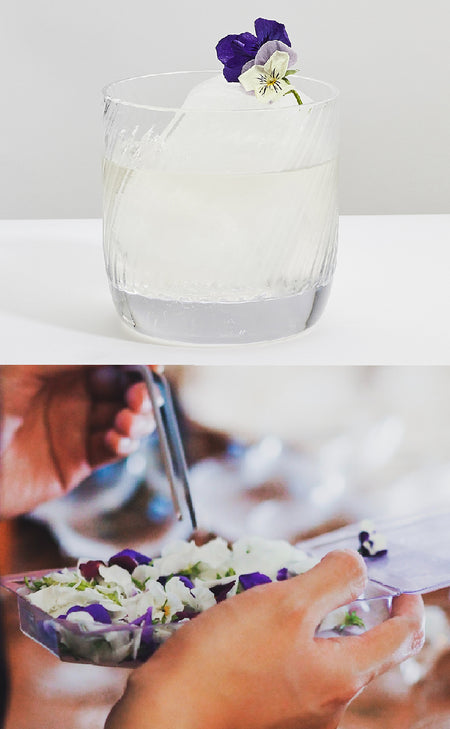 To Make Oleo Saccharum
Ingredients
2 Large Oranges
200g Sugar
200ml Orange Juice
Methodology
Grate the peel of the oranges into a plastic container, careful not to grate the pith.
Pour onto the grated orange the sugar, stir until it forms a paste.
Juice the oranges, pour the liquid into the container, seal, and chill.
Strain the liquid into a glass after 8 hours.
To Make the Cocktail
Ingredients to make 10
450ml Isle of Harris Gin
90ml Oleo Saccharum
150ml Lemon and Lime Juice
120ml Pedro Ximenez Sherry
500ml Rose and Lychee Tea
400ml Green Tea
125ml Rhubarb Syrup
100ml Sugar Syrup
10 Dashes of Sugar Kelp Aromatic Water
750ml Whole Milk
Methodology
Pour all the ingredients into a container. The milk will curdle with the citrus quickly, do not stir or impact upon this process.
Line a sieve with a fine coffee filter, the finer the clearer the clarification. Place a container below for the liquid to drip into.
Pour the curdled liquid into the sieve. The liquid will slowly filter through, clarified, dripping into the container below.
Continue to pour the liquid into the filter, the whey will solidify in the base of the filter, this is meant to happen and acts as a further filter.
Attempt not to agitate the filtered liquid, and for extra clarity, syringe the liquid out allowing for the sediment at the bottom to stay in the container.
For the final drink, pour 150ml of the mix into an Isle of Harris Gin Glass with an ice block and garnish with an edible flower.
Any remaining liquid can be chilled, bottled and used within 4 weeks.
Notes
Inspired by the lunar like landscapes of the east of Harris and the dark skies of the Outer Hebrides. This cocktail, while being complex to create, can last for weeks if batched up beforehand.
The finished serve can be elevated by a drop or two of our Aromatic Sugar Kelp Water.