The Highball Serve
THE HARRIS HIGHBALL
A REFRESHING LONGER SERVE
The classic Highball cocktail has been around since the 1890s and is perfect when you want a long and refreshing drink.
Originally, it referred to a Scotch & Soda but today we're using a clean, crisp flavoured tonic to help our Isle of Harris Gin last a little longer.
You can use almost any well-matched mixer, served in a beautiful Harris Highball Glass. We also like elderflower cordial and cloudy lemonade here at the distillery during the summer months.
|
INGREDIENTS
|
50ml Isle of Harris Gin
3-5 drops Sugar Kelp Aromatic Water
Walter Gregor's Cucumber & Mint Tonic Water
Fresh sprigs of mint
Ice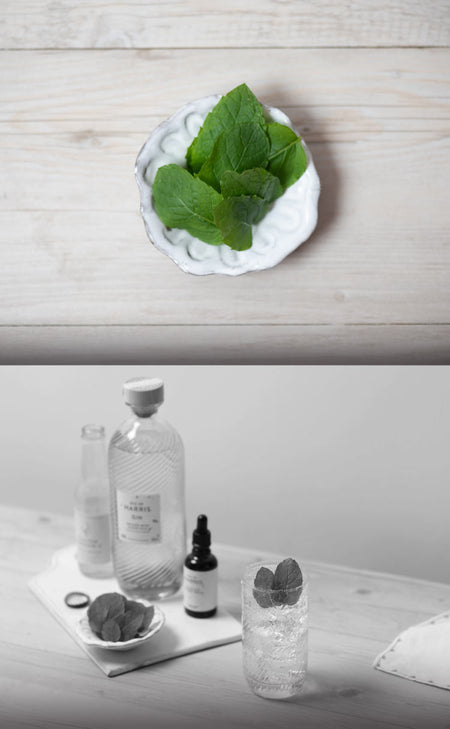 METHOD
|
Fill your Highball glass to the brim with fresh ice, cubed, or crushed.
Pour over a generous 50ml measure of Isle of Harris Gin
Add a few drops of Sugar Kelp Aromatic Water to taste.
Slowly introduce your mixer of choice, we like Walter Gregor's Mint & Cucumber but feel free to experiment.
Garnish with fresh mint or other complementary herbs or fruit.
Enjoy!