The Harris Martini Serve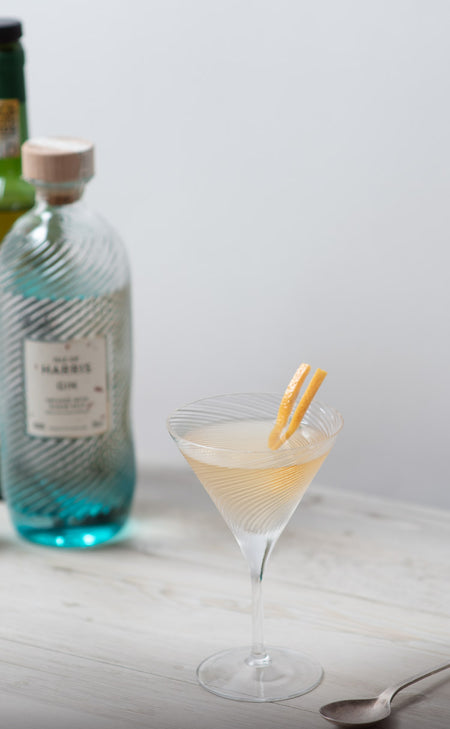 THE ISLE OF HARRIS GIN DRY MARTINI
A TASTE OF HEBRIDEAN HEDONISM
A very dry Isle of Harris Gin Martini made with a crisp, scented vermouth from Dalmeny Estate near Edinburgh.
Hand-produced in small batches, using 24 locally sourced and foraged herbs and flowers, the sustainable heritage of this estate dates back nearly a thousand years.
Presented in a beautiful Harris Martini Glass, this is a serious and strong serve, so please enjoy its pleasures slowly and in moderation.
|
INGREDIENTS
|
75ml Isle of Harris Gin
2.5ml Wermod Great British Vermouth
2-3 Drops of Sugar Kelp Aromatic Water
Red Grapefruit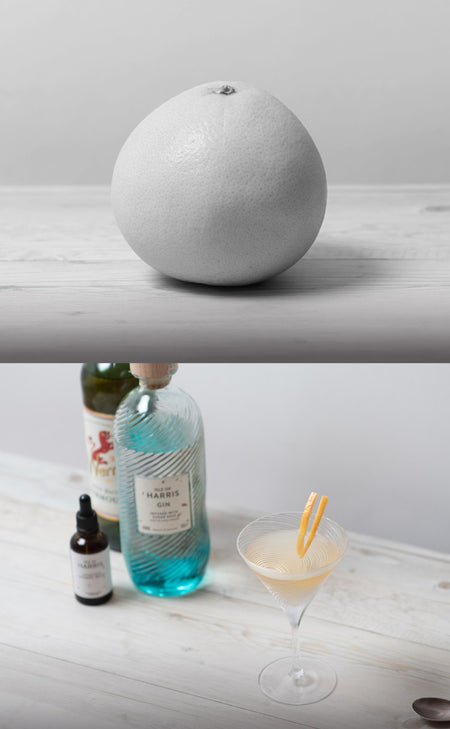 METHOD
|
Peel a long sliver of red grapefruit and then set aside.
Fill a mixing glass with ice.
Coat the inside of a chilled Isle of Harris Martini Glass with the vermouth.
Add Isle of Harris Gin and Sugar Kelp Aromatic Water to the mixing glass.
Stir with a bar spoon for 60 seconds until thoroughly chilled.
Julep strain the mixture into the Isle of Harris Martini Glass.
Pinch and roll the red grapefruit peel to express its oils over the surface of the spirit.
Add the peel to the drink as a garnish.
Enjoy!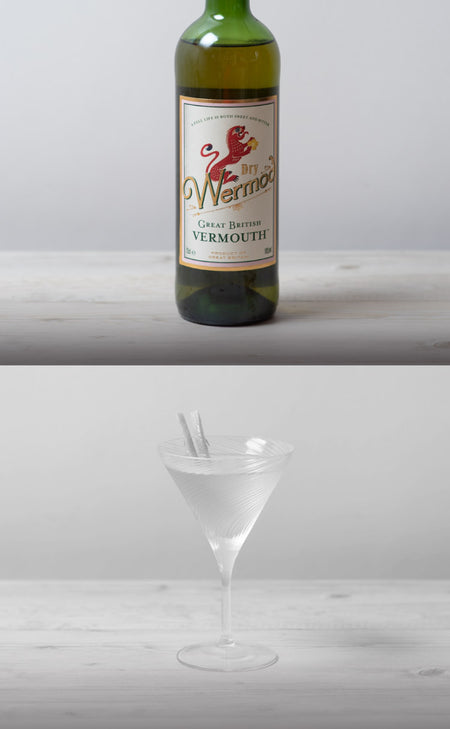 For me, the Martini cocktail is a symbol of purity and elegance. The Harris Gin Martini speaks for itself through the botanicals and when served properly, is a cocktail you savour. "

Alessandro Palazzi, Dukes Bar, London.