"The prevailing Hebridean wind inspires this nod to the classic Southside"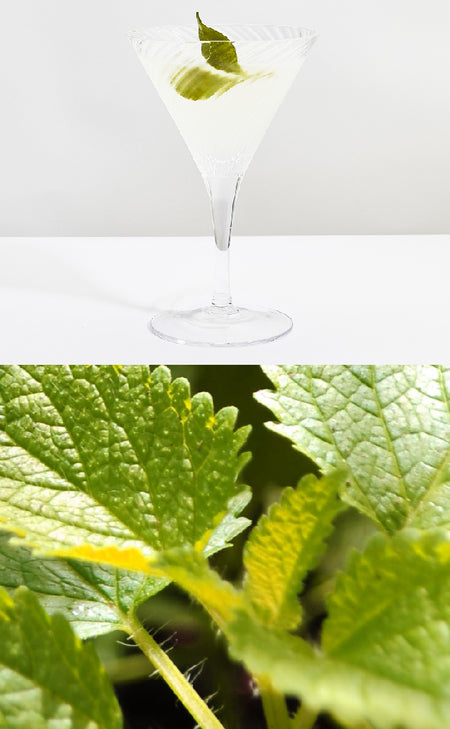 To Make the Seashore Sugar
Ingredients
100g Granulated Sugar
100ml Filtered Water
25g Sea Aster (or other seashore herb)
METHODOLOGY
Add all ingredients to a pan.
On a low heat, dissolve the sugar into the water.
Strain off the liquid into a bottle and store chilled.
To Make the Cocktail
Ingredients
50ml Isle of Harris Gin
25ml Lime juice
15ml Seashore Sugar
5 Lemon Balm Leaves (mint will suffice)
Optional Addition:
10 drops of Wild Gorse Tincture
Garnish
Lemon Balm Leaf (or mint)
Methodology
Pour the ingredients and place the herbs into the small half of a cocktail shaker.
Add cubed ice, seal with the large half.
Shake hard for ten to fifteen seconds.
Double strain into a chilled Isle of Harris Martini Glass.
Garnish with a lemon balm or mint leaf.
NOTES:
A Harris take on the Southside. We've named ours after the prevailing Hebridean wind.
If you can't get hold of sea aster or another edible sea herb you can use rosemary in place or another aromatic herb.
Feel free to experiment with the amount of sugar to find your preferred level of sharpness.
If you have our Wild Gorse Tincture, a few drops really adds a new element to the drink.