The Sound of Waves
by Spritz
"Dive deep into the glass for the sugar kelp and grapefruit goodness."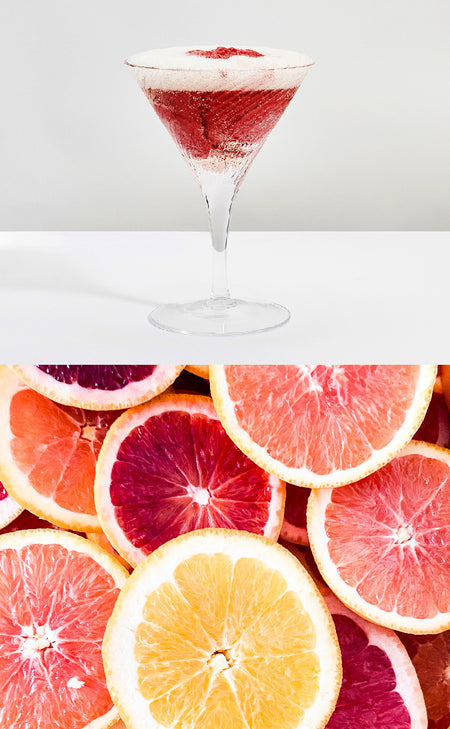 For the Sorbet
Ingredients
5g Sugar Kelp
1L Freshly squeezed grapefruit juice
400g Sugar
Methodology
Pour all the sugar kelp and grapefruit juice into a thermomix, blend briefly, pour into a pan.
Over a medium heat, pour in and dissolve the sugar.
Once dissolved, chill for 25 minutes.
Churn in an ice cream maker for 25 minutes.
Pour into a container and freeze.
For the Cocktail
Ingredients
50ml Isle of Harris Gin
75ml Sparkling Wine
2 Scoops of Grapefruit and Sugar Kelp Sorbet
Notes
Almost as refreshing as a dive into the Atlantic!
This serve celebrates the discovery of our key botanical and the story of the kelp boom in the Sound of Harris.
It is inspired by the Sgroppino serve - an Italian dessert cocktail.