"As tranquil as a rare still day on the Minch."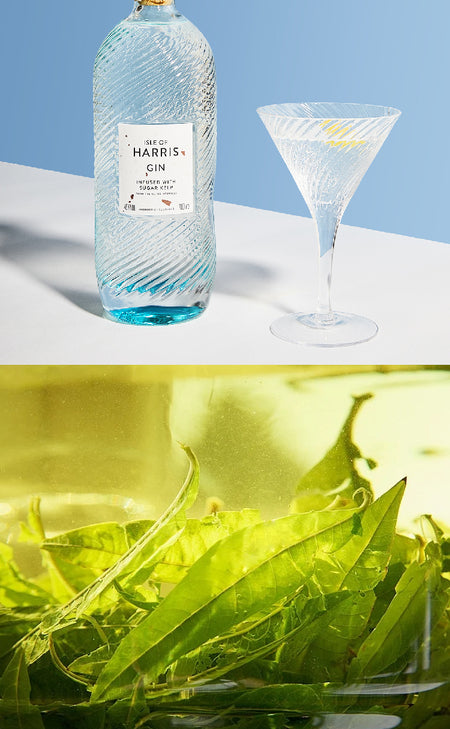 To Make Lemon Verbena Tea
Ingredients
10g Lemon Verbena Leaves
1L Filtered Water
Methodology
Steep the leaves into filtered water for five hours.
Strain the liquid into a bottle and store chilled.
Discard after four days.
To Make the Cocktail
Ingredients
25ml Isle of Harris Gin
50ml Lemon Verbena Tea
10ml Bergamot Liqueur
Methodology
Pour all the ingredients into a mixing glass and cubed ice.
After mixing, pour into an Isle of Harris Martini Glass and garnish with a lemon twist.
Notes
This gentle, low ABV martini, made with a blend of tea, citrus liqueur and Isle of Harris Gin still packs a flavourful punch.
Where lemon verbena leaves are hard to find, a herbal green tea works too.