Gneiss Negroni #1
by Spritz
"A shoreside take on the Negroni."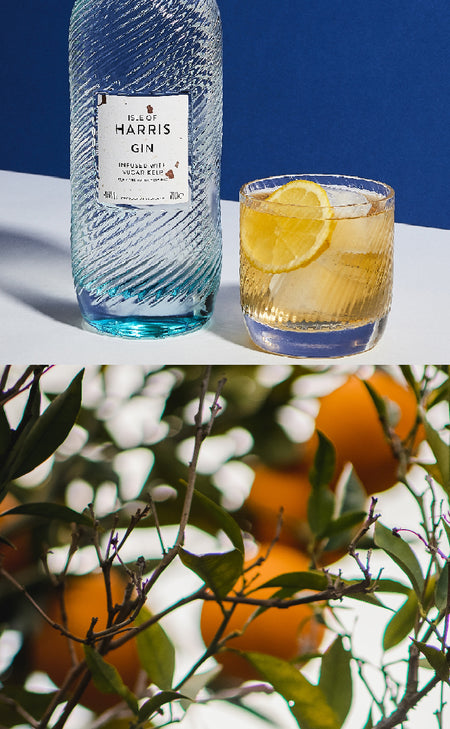 Ingredients
35ml Isle of Harris Gin
25ml White Port
20ml Bergamot Liqueur
Methodology
Pour all the ingredients into a mixing glass.
Add cubed ice and stir for ten to fifteen seconds.
Strain the ingredients into an Isle of Harris Gin Glass and add a large ice block.
Garnish with a lemon wheel.
Notes
Using only three ingredients, this is a simple, but complex, take on the Negroni.
Multi-layered, composite and robust. We have named our take on the classic Negroni after Lewisian Gniess, the 3.2-billion-year-old rock that forms the Outer Hebrides.