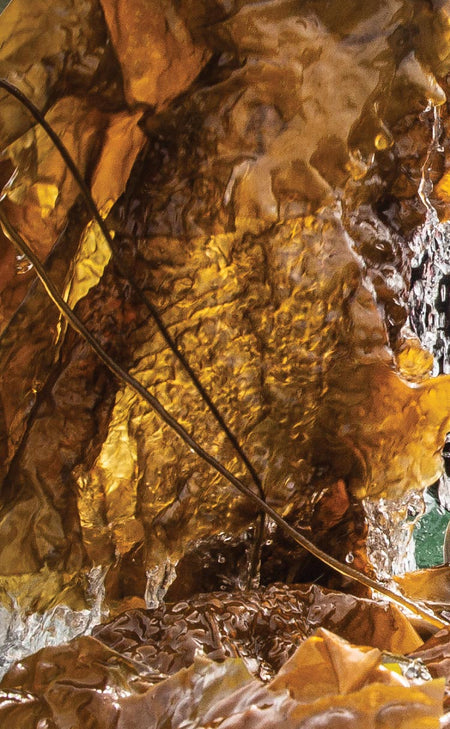 Botanicals
LED BY LOCAL SUGAR KELP SEAWEED
WE USE NINE BOTANICALS
SUGAR KELP DEFINES OUR MARITIME GIN
We work with nine carefully chosen ingredients, each lending their own individual characteristics, and all sourced with our usual attention to detail.
Sugar Kelp plays the starring role, bringing a complex, maritime edge to proceedings and we work with local diver and seaweed expert Lewis Mackenzie to gather this magical seaweed from our local sea-lochs in a sustainable harvest.
Lewis picks the gold-green fronds from hidden underwater forests by hand in the springtime before taking them to be dried locally.
When there is no 'r' in the month, the kelp is left to recover and grow, ensuring this vital local habitat for sealife is not harmed.
JUNIPER | CASSIA BARK | CORIANDER SEED | ANGELICA ROOT
There are also eight other ingredients at play, each of which shines through thanks to our 'less is more' approach.
We have the joys of the best Juniper berries first and foremost, sourced from Macedonia for their high quality, providing the dry gin character familiar to us all, giving green notes of leaf and pine.
Coriander seed provides citrus and spice flavours, with discreet orange and grapefruit twists.
 
Cassia bark lends a gentle bitterness to the mix, as well as bringing the welcome warmth of cinnamon and a degree of mixed spice.
Angelica root gives some sweet floral notes and adds to the wider green grassy and herbal aspects of our spirit.  
BITTER ORANGE PEEL | CUBEBS | LIQUORICE ROOT | ORRIS ROOT
Bitter orange peel, paradoxically, adds both bitter and sweet tastes and, as you might expect, is very important in adding to the citrus flavours we love. 
Cubebs (an Indonesian spice) give a peppery flavour with an almost ginger-like note, as well as contributing to the overall complexity. 
 
Liquorice root is not added in sufficient quantities to give a direct anise flavour. Instead, it builds on the sweetness. 
Finally, Orris root brings it all together, smoothing and integrating the other botanicals to ensure a well-rounded finish to the disparate flavours.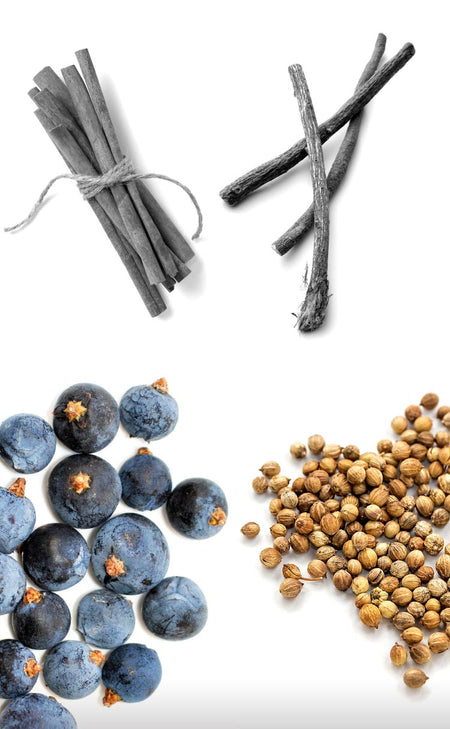 " If you can't get to outer space, then the feeling of freedom which comes with diving for Sugar Kelp is the next best thing. It's an adventure every day taking the plunge to harvest their golden fronds..."

Lewis Mackenzie, Sugar Kelp Harvester.
FOLLOW OUR DISTILLERY STORY
STAY CONNECTED to the isle of harris
Each week we write a new page of our Journal, bringing you the latest news from our community, great photography and film about our work, as well as sharing updates on our beautiful Outer Hebridean products, all direct to your inbox from here in Harris.
Join Us